Accepting Medicare,
Care First,
Blue Cross/Blue Shield
Insurance;
Adjustable Fee Schedule
Psychotherapy Practice
I am a clinical social work and public health professional licensed in Virginia and New York. Bringing a nuanced perspective to psychotherapy honed through many years of experience and clinical work both in the U.S. and abroad, I provide guidance to patients through different seasons of life and in a variety of practice areas, including multi-cultural mental health, work/life balance, parenting options including adoption, medical challenges and the dynamics of aging.
As a clinical social worker, I focus on private psychotherapy services in the areas shown below.
Therapist Areas of Practice
Acute or Long-term Caregiving
Adoption
Aging
Anxiety and Phobias
Career and Work
Medical Issues-Chronic Illness
Parenting
Pregnancy and/or Fertility
Spirituality
Stress
Transitions
Therapist Modality
Clinical Supervision
Consultation
Group
Individuals
Family
Couples
Treatment Orientations
Eclectic
Strategic Family Therapy
Mind/Body Integration
Psychodynamic Therapy
Consultation Services
Clinical Social Work Supervision
I have a strong interest in helping to shape the next generation of clinical social workers and provide clinical social work supervision. In addition to having served as a social work supervisor with many agencies and organizations, I have been both a graduate school social work field work supervisor and public health practicum preceptor. I have also been a social work lecturer in the US and abroad.
Consulting
I provide consultative services to training, clinical and community organizations and individuals in my specialized areas of practice.
About Me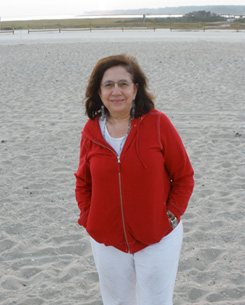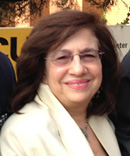 I am a licensed clinical social work and global public health professional based in Alexandria, Virginia who has spent the past 35 years working internationally and domestically on a myriad of social welfare issues including refugee and immigration services; health and human rights; cross cultural mental health; HIV/AIDS; maternal and child health, welfare and adoption; domestic violence; community development; family planning and older adult life transitions.
I have been supervising BSW and MSW supervisees for over 25 years. I am a Virginia Certified Clinical Social Work Supervisor. I am on the Faculty of the Washington School of Psychiatry, Center for the Study of Aging and serve on its Steering Committee.
I earned my MSW from Adelphi University and my Masters of Public Health from Columbia University in New York. I trained at the Family Therapy Institute of Washington in Advanced Strategic Family Therapy and I am certified in community crisis and disaster mental health and trauma resiliency. I am currently completing doctoral studies in gerontology and health education.
Contact Me
Office Hours by Appointment Only
5249 Duke Street
Suite 200